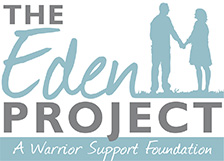 To Whom It May Concern,
It is an honor to be able to write on behalf of one of the greatest gifts to the American military family; the warrior Spirit, Mission HomefrontReintegration & Resilience "game" by Leslie Robinson, service members, military spouses, and military experts.
I believe we have the greatest fighting force the world has ever seen. We have some of the best leadership and the best training and equipment. But our military is woefully unprepared to come home after our combat tours, and it is even harder to come home injured. My family and I fell victim to my last combat deployment. It was my fifth deployment and I came home with an injury that required six major surgeries to my face and back. Over the six years, my wife and I grew further and further apart as we were not trained or equipped for my return home.
It was only after my divorce, watching my kids go through the horror of the battle here at home, and watching dozens of my friends and fellow servicemen and women go through the same fate that I decided to do something about it. I found Warrior Spirit Mission Homefront through a friend as we were looking for ways to help other families who were suffering after their deployments. This is a very simple but powerful tool that has a profound impact on people's lives.
I run a non-profit to help families reintegrate. We use several different methods to help families grow back together after long separations. However, nothing has been as easy to use, and more powerful, than when we use this very easy, the non-confrontational board game. The very first time we used it we had a couple who had been married for over 15 years look at each other, the husband said with a tear in his eye, "I didn't know you felt that way." We have dozens of stories just like this. Having completed 28 years of military service, my role now is to help repair and rebuild our military families. We must give our families who serve the tools they need to rebuild their families, the foundation of our military and this country.
Warrior Spirit is the only system out there that actually helps families deal with issues ina non-confrontational, loving, respectful manner. Deployments are hard, but they don't need to be made harder with our return home and the inability to reunite with our loved ones. Your support and backing can get one of these warrior Spiritgames and the training needed in as many service member's hands prior to deployment, and then to those who return as possible. There is also a peer to peer version that has an equally powerful effect during peer to peer use in small groups.
Please consider helping our military in a way that no other has ever helped. Please get behind, and donate or gift Warrior Spirit so our military families don't have to fight battles in their homefront
Brenton L Briggs Sr.
Executive Director