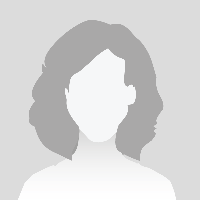 "A year after Miguel got back he still wasn't the same; he was quiet and we were not talking, we were not relating. When we were playing the game we both felt more connected, like before he left for Iraq. Playing the game made us realize why we fell in love to begin with, why we stay together, and that deep down inside my husband is still the same person he was before he went to Iraq. It was like magic, I had Miguel back.""A year after Miguel got back he still wasn't the same; he was quiet and we were not talking, we were not relating. When we were playing the game we both felt more connected, like before he left for Iraq. Playing the game made us realize why we fell in love to begin with, why we stay together, and that deep down inside my husband is still the same person he was before he went to Iraq. It was like magic, I had Miguel back."


Awilda Martinez
Wife of Iraq Veteran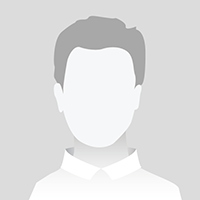 "When I got back from Iraq I was absolutely shut down emotionally. We were just making everyday life go by and we're not connecting with each other as a couple. The game is remarkable. It helped us bond together as a couple, speaking about things we don't normally talk about on an everyday basis. The intricate questions in the game help you to get into the details of your past experience, what you are feeling, what you think about. It's a wonderful game. This game is going to help you open up and give everyone a glimpse of who you really are, who you have become. It's definitely something different from anything else that's out there."
MIGUEL NOVOA
8 years Army Reserve, Iraq Veteran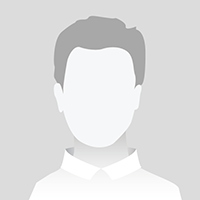 "Military couples struggle to connect after years of separations and misunderstandings. Often left to unproductively fight over whose experience was more significant, couples need a way to slow down their conversations and find respectful ways to connect again.  Warrior Spirit- Mission Homefront is a fantastic tool for couples to have difficult conversations in a safe, playful, and fun way. It removes defensiveness, provides scripted questions, and gives couples a chance to finally experience a moment to connect in a powerful way. I recommend Warrior Spirit Mission Homefront for those who have not been able to have tough conversations about deployment and combat, for those who struggle to share or describe difficult memories, and as a way for couples to mutually understand the experiences they both had."
CORIE B. WEATHERS
LPC Licensed Professional Counselor 2015 Armed Forces Ins. Military Spouse of the Year Host of Lifegiver Military Spouse Podcast
"I have used Warrior Spirit with Soldiers and Family members in both the pre-deployment phase and the reintegration phase of our operations with great success. I recommend the Warrior Spirit game to anyone who is in the military and who seeks to learn and understand more about themselves and those they love. Many of our young soldiers and their families have never asked these important questions of themselves, and need to. The interaction that Warrior Spirit sparks allow these great men and women to understand more about the vital role they play for our nation and the personal strength it takes to do it successfully."
COL Eric W. Olsen
NY State Chaplain for the State Division
of Military and Naval Officers
"Asking ourselves how we think and how we feel are the two fundamental ways human beings approach life. Frankly, most of us are not in touch with either. Warrior Spirit is a unique game (tool) that explores self-awareness and thoughtfulness in small group settings. I cannot imagine a better way for soldiers and family members to begin to understand each other and themselves. Three cheers for Warrior Spirit!"
DAVID COLWELL
Chaplain (COL)
"The idea of communication, following an extraordinary experience, trauma, or even a long separation, as in a combat deployment, is often the most difficult challenge for military personnel. What is conveyed is often purposefully superficial and often limited. An interruption in the ability to communicate thoughts, feelings, and beliefs, often results in a sense of profound isolation and exclusion. Warrior Spirit provides a unique connecting tool. It removes the challenge of subtle inquiry, by offering thoughtful, pre-designed questions, which can be used to elicit meaningful conversations with caring others. By using Warrior Spirit, service members and those who care and interact with them, are able to build trust and pathways for re-connection. Warrior Spirit is a wonderful resource and extraordinarily useful tool for those who wish to engage with servicemembers and military families!"
SIMONE M. DION
Licensed Psychotherapist & Embedded Clinician
CTARNG 102nd Infantry – C Company
CT Military Support Program
"As a returning Iraq combat veteran, I certainly wish the Warrior Spirit / Mission Homefront's interactive questions were available for my wife and me when I returned back home. Even now, we have found the questions seem to be designed to begin the rediscovery of trust and common ground both of us hoped for. Very often, military members develop a sense that their experiences couldn't be understood by anyone who hasn't "been there." But as we worked our way through the deck, we were able to extract relatable experiences and feelings from our lives. I would recommend Warrior Spirit / Mission Homefront as an essential ingredient for any couple. Working in a Navy Clinical Behavioral Health Division gave me the unique vantage point to share it with our providers. The response was overwhelming for immediate use in our PTSD and Stress Management clinics."
Jim Enderle
Chief Hospital Corpsman, Submarine Base, New London, CT.
"I am a 46-year military spouse who has the first-hand experience with the challenges associated with the reintegration of the warrior with his/her family following deployments and extended TDYs. The level of commitment required of warriors can present very real challenges for military families. My husband is an Army Ranger who served in five war zones. He was always mission-focused and purpose-driven – totally sold-out to serving America and its people.
We recently sat down to test "Warrior Spirit" along with another young Ranger, his wife, and a Special Forces Marine. It was akin to surreal how quickly the well-designed, evidence-based questions cut through artificial, 'macho' answers to a deeper emotional level these warriors found difficult to explore and respond to. When they attempted to skim the surface, we called them on their 'stuff'. The questions take the warrior and family members on an internal journey of reflection, discovery, and truth. They assessed it as: "emotionally challenging, but a worthwhile endeavor."  "Warrior Spirit" should be included n the 'white space' of Commander's training calendars across all branches of service, as well as Veteran's Administration facilities around the world."
Dorothy Guy Bonvillain
PhD Founder & CEO, Dr. Dorothy Guy Bonvillain LLC
"I absolutely love playing the Warrior Spirit with my significant other.  I spent almost seven years as an Army Medic.  Although I loved nearly every minute of it, the results after service manifested in the forms of depression, anxiety, reclusiveness, angered temperament, and other stereotypical forms of "post-traumatic stress".  Very quickly, the Warrior Spirit Reintegration game has provided an intimate connection between my significant other and I that I personally have never shared or felt with anyone.  Vulnerability is not easy to submit to, but with Warrior Spirit, that level of personal exposure has become sought after.  I have shared some of my most fond and least favored memories of deployment, not with reluctance, but with security and confidence.  The conversations that we have had through this game gives both of us a more in-depth understanding of who we are as individuals, and who we are together.  We are able to share some of our innermost thoughts, fears, passions, and experiences in a safe environment at a fluid pace.  Warrior Spirit has opened us to new levels of connection and I fall deeper and deeper into love, security, support, understanding, empathy, and trust.  This is more than a game.  This is a tool for healthy relationships.  Thank you SO MUCH, Leslie."
Dave Ramos
7 Years Army Medic
"Thank you for coming and speaking at our couples' night group. My husband and I really enjoyed playing the Warrior Spirit game you created. Sharing with each other and connecting in a fun environment was an enjoyable experience. After playing the game that night, I thought it would be a fun gift for a friend of mine whose husband had just returned from his second year-long deployment. My friend was excited to receive the gift and told me she thought it would be a great way to reconnect with her husband. So, thank you again for your devotion and commitment to strengthening relationships among service members and their families."
Kitarshyi Jackson
Military Spouse
"I avoided playing the Warrior Spirit game for months because seeing it was a "game," I thought it was kind of a goofy way for war veterans to deal with some very deep issues. After finally playing Warrior Spirit I was AMAZED at how useful I think it could be for most war veterans. The Warrior Spirit game is the most useful tool I have seen in fostering communication between returning veterans and their family members. I would strongly recommend the game to all returning veterans, and I would insist that struggling veterans engage in the game. As the wars in Iraq and Afghanistan come to an end, our nation faces an even greater challenge, and that is the care and treatment of the thousands of veterans who suffer psychologically after their combat experiences. The Warrior Spirit game is on the front line of this very important mission."
Eric Maddox
Staff Sergeant
"I wanted to write to appreciate you for your creation of the Warrior Spirit / Mission Homefront Couples Version! Since purchasing them last month, have had the opportunity to utilize them with couples experiencing reintegration following deployment. It has been moving to see the smiles, the tears, and the understanding in the couples when they read the cards to each other- especially the special "heart" questions. One such question–'What can I do to help you if you have flashbacks and bad dreams?' –led an entire session for a couple dealing with the struggles of PTSD. Thank you for your contribution to 'bringing them home'–this is a VALUABLE tool!"
Kathleen Saucier
MS, LMHC, LPC, NCC,
Director of Psychological Health Connecticut National Guard
"The thing about veterans and PTSD is that veterans don't trust anyone. This game will help veterans who are reluctant to open up, they will open up. Experiencing certain issues, you think you're alone because there is nobody else out there who can relate. If you put this game into an environment with other veterans and people like myself that are going through the things that I've gone through, I think it would help a lot because those are the people that I would be open to and relate to, and they will be able to share things with me. This game will help them to walk down that path; start trusting people and opening up and also to help them to understand what is going on with themselves, and to know they are not the only ones going through these difficulties."
Kevin Elder
U.S. Marine Corps. Corporal, Desert Storm
"Thanks for following up to see whether my wife and I liked using Warrior Spirit or not.  As you know, we have been married for twenty years this coming January.  I have been deployed 5 times, twice overseas in two war zones.  Our marriage has survived because we have been willing to do the hard work together and reach out to get help when we needed it from professional marriage counseling.
I was so blessed to be involved with the chaplain-led program called Strong Bonds.  My wife and I did team teaching for 5 years in the Army Strong Bonds program in the Northeast.  During that time, we had opportunities to 'test drive' a lot of different marriage enrichment/relationship enhancement tools out there on the market.  I get excited about innovative games and gadgets and I am the one who likes to play games.  My wife, not so much.  Getting her to play a game with me is like pulling teeth sometimes.  So as you might have guessed, it took a while to get her to play Warrior Spirit with me.  Usually, after one obligatory sitting, that's the end of it as far as playing games for couples with my spouse.  Well, I was quite surprised at my wife's reaction after we played Warrior Spirit.  She loved it.  We have played it several times now and every time we do, she says, 'Can we do this again sometime?'  I don't know why this one clicks with her.  Perhaps it's the well-thought-out questions that get to the heart of the matter.  Or the simplicity.  I don't have an answer, other than she likes this one, and we will keep using it.  My wife usually takes games and puts them in a closet, out of sight, out of mind.  Not this one.  So far, it stays in the den within easy reach.  Thanks again for coming up with a tool that actually works, even for old veterans like us.  Keep up the fine work you are doing."
John A. (Tony) Charles
US Army Chaplain (LTC) Retired
Want To Get Involved?
Get a deck for peer to peer, your friends, family, partner or loved ones.